Frock Design for Women, Girls & Babies. Future of Frock Designs
As we Indians progress and adapt to western culture, one of the most westernized sectors or industries is the fashion industry. The Indian fashion industry, which is well-known for its various traditional attire from various regions of India, is now making progress and adapting the western culture of dresses, pants, and various other formal and casual wear.

The Indian textile industry is one of the oldest, and we can see that it is also on the path of experimenting with new fashion trends and designs. We have come a long way from the top, Kurtis and sarees for women to dresses, or frocks as they are more commonly known.

With the fast fashion industry taking up the majority of the space, we have created a collection of beautiful frock designs that will be popular in the coming year. The designs are those that were seen on the runways during fashion week or were chosen to wear by celebrities who made a fashion statement. From simple to modern, short and long, listed below are the frock suit designs along with their picture. Check these new & beautiful frock suit designs for ladies, babies, & girls.

These designs are vibrant and innovative from the fashion world, and there are a variety of designs for frocks ranging from kids to teens to women, and from short, mini dresses to midi, long, and maxi frocks.

We have consolidated the top 10 frock and suit styles including both traditional as well as western outfits that you should be looking for this year:

Frock Design for Women
Fit and Flare Frocks
Fit and flare dresses are those that are tight through the waist and then flare out below the waist. This is one of the best dresses for girls and women with pear-shaped bodies, which means their shoulders and waistline are smaller than their lower body. These fit and flare dresses are both fashionable and comfortable.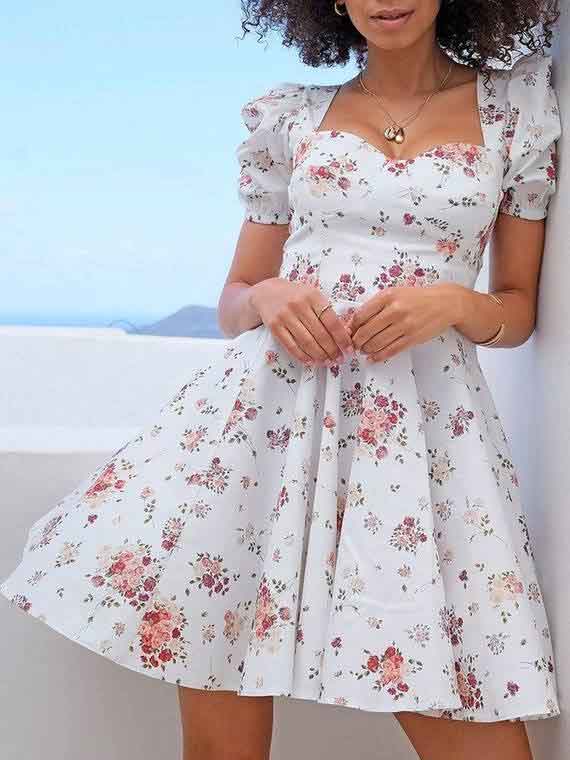 Skater Frocks Design
A bit similar to umbrella, these frocks are also known as A-line frocks, are usually in the shape of an "A" or a triangle. These frock suits are narrower at the top and wider as we move downwards, forming a triangle shape. They can be clinched at the waist or not, and are suitable for body shape of any women.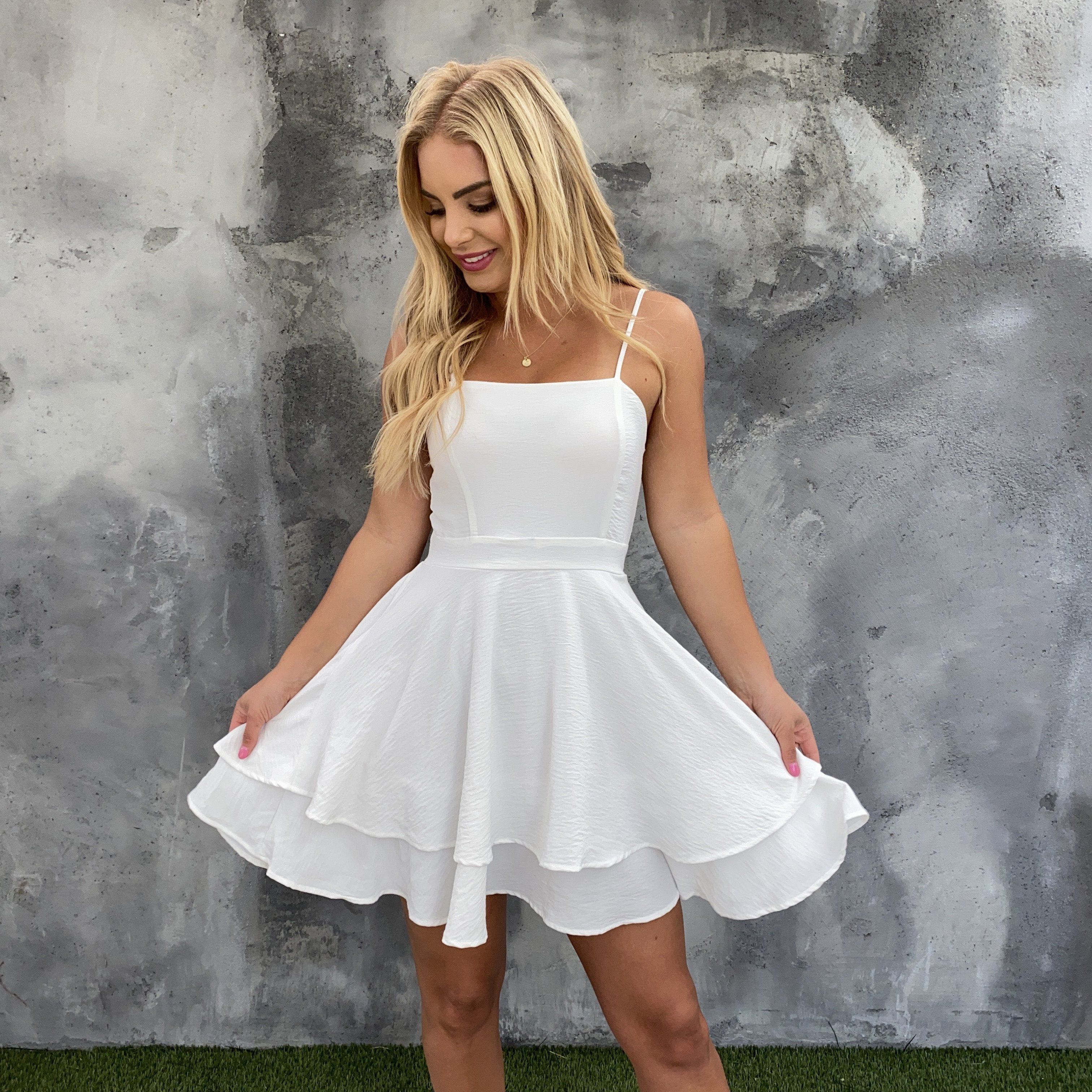 Umbrella Frock Design
Umbrella frock designs for women are on the traditional side of the attire and are long enough to reach your ankles, hence the name ankle-length frocks as well. They are fitted to the upper part of the body and then flare outward in the shape of an umbrella on the lower part. They are the retro styles that will make a comeback in a new style in the coming year. Check out the latest trend in umbrella design below: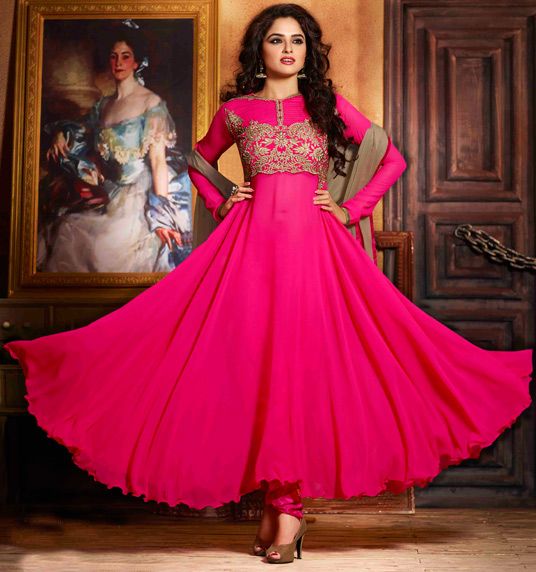 Cotton Frock Suit Design
Cotton frocks belong to the traditional side of the fashion family and are typically worn during festivities, cultural events, or ceremonies. These are made of cotton, as the name implies, and are extremely comfortable to wear. They are also a timeless, always stylish piece. Cotton frocks have been a part of Indian culture since the beginning and are sure to make a comeback in the coming year in India, which is famous for cotton manufacturing.

Frock Suit with Palazzo
Frocks with palazzo pants for women have taken the place of traditional suits. These suits are a new addition to the fashion industry and are a blend of Indian traditional and modern culture, hence the name "indo-western look". Unlike umbrella frock design, these frocks are knee-length or longer, and they are paired with wide-legged palazzo pants, which add to the style statement.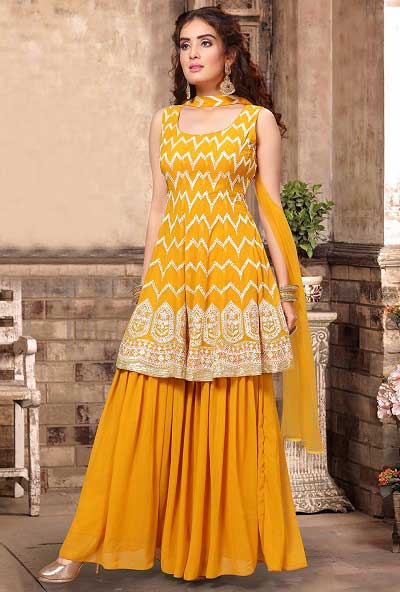 To buy any new beautiful design frock in cotton, velvet or any material visit CouponsCurry.com and avail free ajio coupon code to buy frock suit of any design online at up to 80% Discount.

If you plan to buy dresses from amazon, try these offers available at amazon:
| Top Amazon Offers on Dresses Today on 21st January 2022 | Amazon Discount on Dresses |
| --- | --- |
| Amazon Fashion Sale: Get up to 50% to 70% OFF | 70% Off Deal |
| Har Pal Fashionable Sale: Get up to 60% OFF Fashion Range | 60% Off Deal |
| Super Sale – Get up to 70% OFF on Women Fashion | 70% Off Deal |
| Wardrobe Refresh Sale - Get up to 70% OFF + Extra 10% OFF SBI Card Offer | 70% Off Deal |
| Women Clothing Offer - Get up to 30% OFF on Max Fashion Brands | 30% Off Deal |
Frock Design for Kids and Babies
We all enjoy dressing up with our children, and we are often puzzled by the wide range of adorable options available for babies and kids. Another thing to keep in mind when dressing them up is that we must ensure that they are comfortable as well as good looking. There are a plethora of designs available in a variety of fabric materials, particularly for frocks.

Here we have included some must-try frock design looks for your baby girl that are both comfortable for their sensitive skin and stylish enough to impress everyone around the room.

Also read: Floral Dresses.

Tulle Frocks
Tule frocks are made of a fabric called net, which is soft and fluffy and looks adorable on children. We also call it net frock suit. These net dresses are ideal for any formal occasion, such as birthdays, evening dinners, or any party that calls for a celebration. These frock dresses for baby girls are adorable, fashionable, and safe for babies sensitive skin.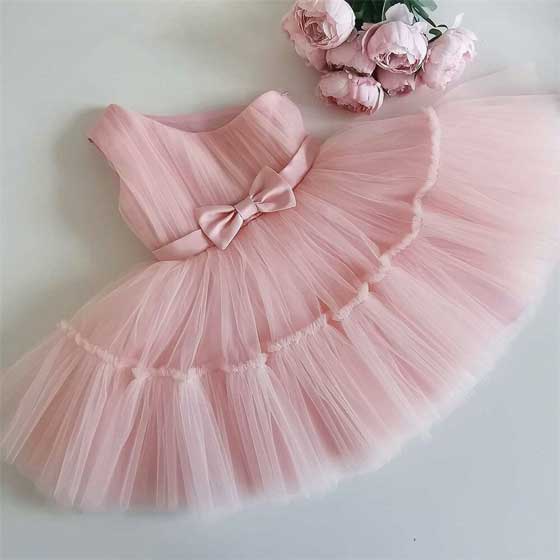 Lace Frocks
Lace frock design is a delicate pattern made from the thread of any fabric, such as cotton or silk, and it forms a creation of innovative pattern for your kids. They are woven in a defined order with unique details that are super trendy and making a comeback this year. Because the lace materials are made of soft strings, they are also skin-friendly.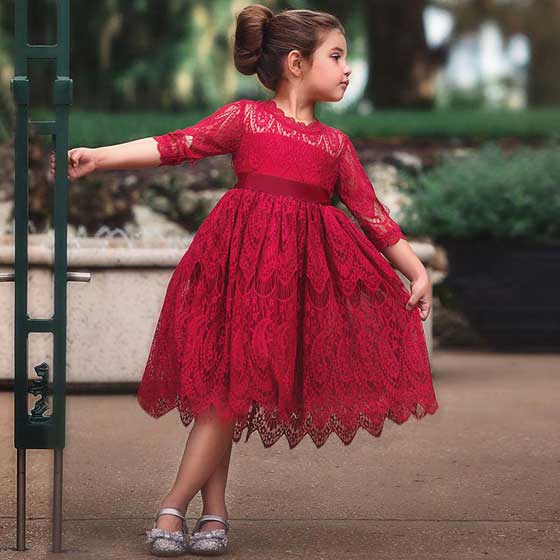 Sequence Frock Designs
Sequences are small cutting pieces of sparkly material that are embroidered onto a piece of fabric to make it shimmer. This sparkly cloth is then stitched into beautiful frocks for the babies, making them look exceptional and fairy-like. The dresses also represent nobility and class while making a fashionable statement.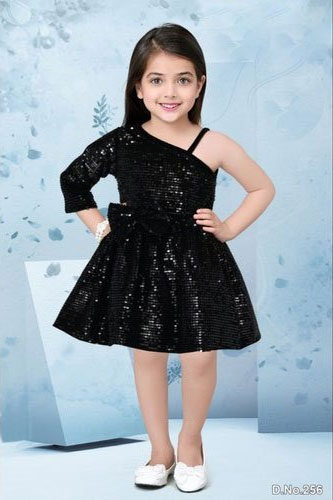 Summer Frocks for Babies and Kids
When it comes to babies, summer frocks are a must-have. Because they are made of cotton, these adorable frocks are designed in such a way that the babies feel extremely comfortable in them. This super comfy look is a very simple and elegant style statement, and they are always the babies favourites.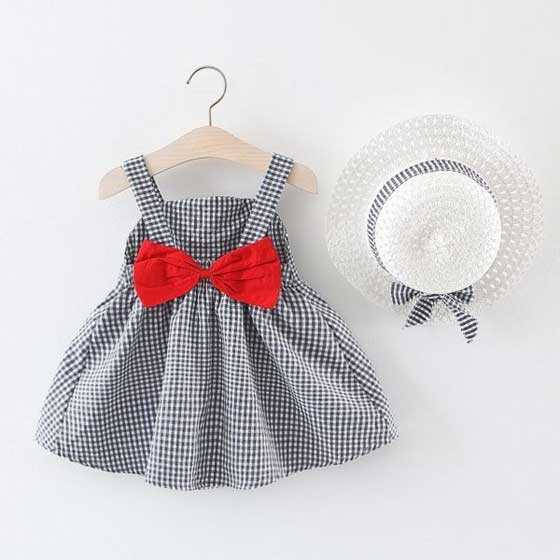 Velvet Frock Design
Velvet frocks are suitable for special occasions like birthdays or any party, and the super-soft velvet material makes it easier for children to wear them. The velvet frocks look elegant while also being comfortable and appropriate for the winter and colder weather. You wont have to bother putting on an extra layer of clothing for your children because the velvet frock material will suffice. You can make it long or sort depending upon the weather and occasions.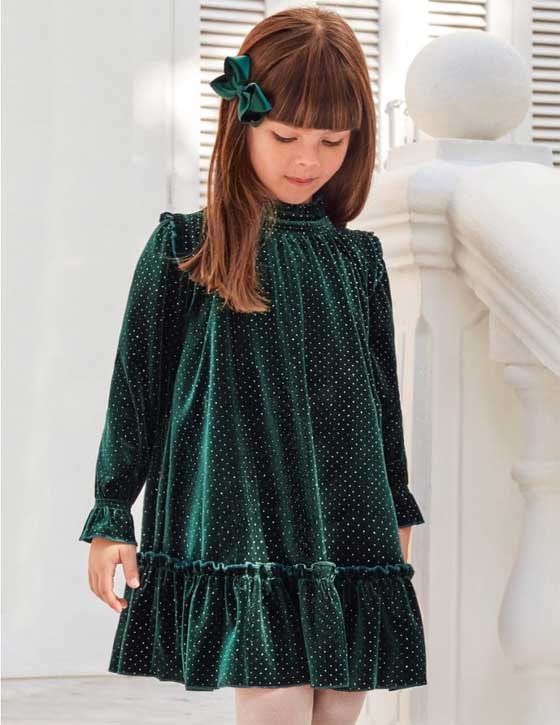 We hope the tips and styles provided by our style gurus were useful to you as you read through the forthcoming designs of the year. We made certain that we met the needs of both children and adults, and as a result, we created this list of eye-catching trendsetters that are sure to make a comeback.

Also read: Floral Dresses: Achieve The Best Look With Different Dresses
Have something to share? Submit it below:
---

Submitted on: January 15,2022
Nice frock design ideas for girls
I keep reading couponscurry.com blog regularly as i find it interesting. The tips they guys share are really amazing. And now they starting giving the design ideas on latest trend. These are really awesome. I was searching for latest frock design in cotton and velvet stuff and where to buy these online. Found this blog on internet. Really awesome. Cool.