Hot Web Series to Watch Online at Ullu Originals
Today in India, you will find numerous visitors on the OTT platform. These platforms are liked by most of the people because the content has a lot of variety. Ullu is one such OTT platform that has several web series which deal in adult, romance, and entertainment. People often like to watch the Indian adult web series on Ullu.

Erotic Adult web series are viral in our country and with Ullu offering in web series, the platform has gained wide importance. Here, you will not find series that are way too long. One can easily watch Ullu original and make a list of series on it. Today, we are going to discuss some Hot web series that one can watch at Ullu Originals. To avail ullu subscription today at discounted price, use ullu coupon code available for free at CouponsCurry.com and start watching any web series available at ullu originals today.

Note: The following recommendations are for the 18+ age group.

Mona Home Delivery: The story is about Mona, the character played by Kangna Sharma who is obliged to earn money as a call girl. But later on, she lacks funding at work. So, she puts her hot video on the Internet and a lot of calls start coming to her. In the series, every episode corresponds to some lessons that are learned by her. But the series will make you feel and believe that the prostitution field is not that evil world for everyone.



Casting in the series involves Kangna Sharma, Raju Kher, Vijay Raaz, Mukesh Tiwari, Ganesh Acharya. This web series is directed by Sanjiv R. Chadha. It is regarded as one of the best adult web series available at Ullu Originals.

Here is how to get zee5 premium for free today to watch web series online.

CharmSukh: Charmsukh Web series has around 24 different episodes. The plot of the web series deals with a young student named Kartik who is alleged to have a relationship with his classmate and her mother at the same time. That girl never had any sexual relationship in her life and remained a virgin all the time. Here, the guy tries to woo her but that does not work since she has never done it. But her mother remains frustrated and gets attracted towards the young man and he exploits her.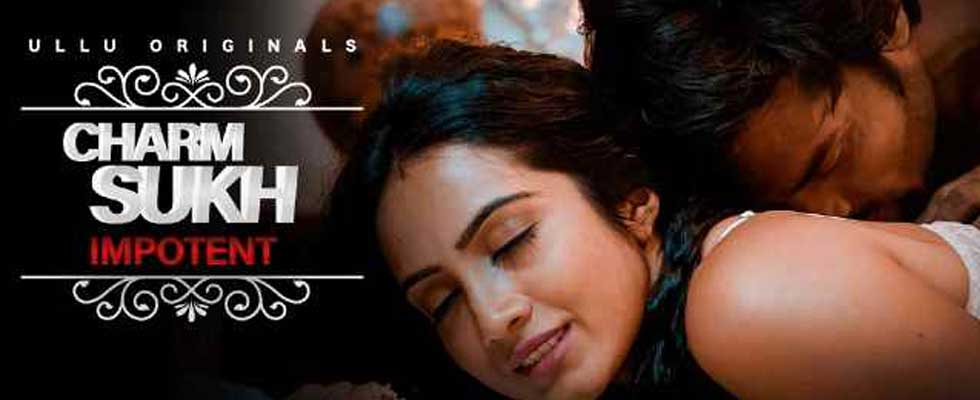 Anniversary Surprise: According to the official synopsis of this series, a murder happens on a resort and the question arises who is being murdered? Is it Raj Malik,s wife, or is it Mahi, Raj,s secretary cum lover or it is Raj himself?



The mystery is a thrill to watch, Yash Pandit, Tarun Khem, Swagata, Shikha Chabbra are the main cast of Indian series available at Ullu. The web series is directed by Bhavin Wadia. So, one can switch to Ullu App and opt for a subscription value of Rs 135 for six months and enjoy these latest and hot web series at Ullu Originals.

Also read a bit about zee5 video downloader to know the methods to download zee5 videos on pc.

Guardian: If you are looking for one of the best suspense, adult Indian web series, then Guardian web series is an erotic series available at Ullu originals. The main synopsis reads, Juliana, a lady guardian of Anant brat sone Aditya starts blackmailing the father and son for the false sexual harassment case.



The cast of this series includes Anurag Verma, Hitesh Sejwal, Hitesh Rawal, and Ruma Sharma. The web series is directed by Bhavin Wadia.

To download latest hd movies for free try uwatchfree today.

Fareb: The web series official is based on the extramarital affair of a girl Saniya with a pizza boy who is interrupted when her sister-in-law visits her for a few days. She makes a plan to keep the fun going, but later on, things really go out of hand.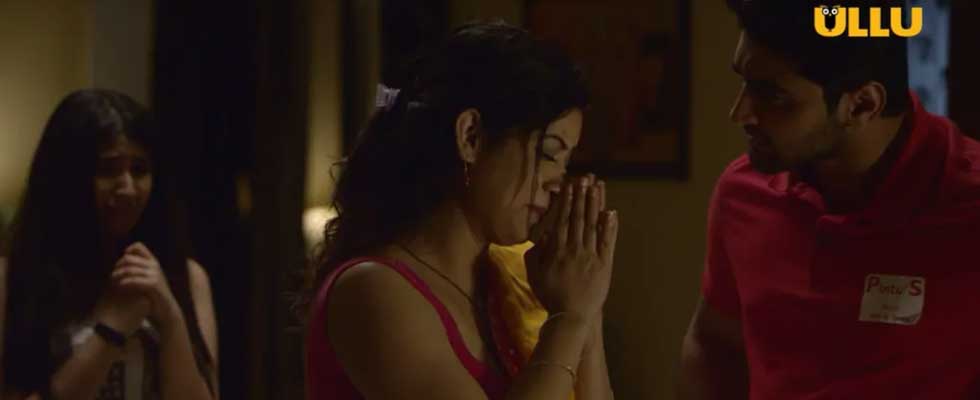 Nagma Akhtar and Mohit played lead roles in this series. Raju Desai directed this adult web series available at Ullu Originals.

Metoo: Wolf of Bollywood: This is one of the most famous erotic, exotic, and thrilling web series available on the OTT platform. The entire plot is based on Karan Mathur who is a young, successful, and upwardly mobile investment banker. He is well settled in Mumbai and is planning his wedding with her office mate Avantika Sharma. Later on, things take a twist and turn when his friend Sana tries to suicide at his wedding. It is interesting to find the reason why she did that. Is it because she is unable to bear the loss of her love? Or is it something else? Karan tries to find out the real culprit behind that crime.



The starring of this web series involves Vivan Bhatena, Sikandar Kharbanda, Ridheema Tiwari, Amit Behl, and Ana Ilmi that are included in the casting of Metoo: Wolf of Bollywood. The web series is directed by Deepak Pandey.

Want to know how to download videos from altbalaji? Try it today.

Black Coffee: It is also one such famous web series available at Ullu. The plot revolves around a young intern that serves black coffee to his Boss Riya and later on falls in love at the first sight. She is fascinated by Arjun as well and her kinky imagination takes a turn. Watch all the episodes of the web series and get to know that what happens over a black cup of coffee.

Sparsh Srivastava, Akshay Shetty, Diksha, Kajal Shankawar are the cast of this top adult series. Deepak Pandey directed this Ullu original best adult web series.

Dance Bar: This particular series is written by "Dhanraj Shikhawat" who is a famous business tycoon and later on falls in love with Ayesha, who is a bar dancer. She asks him about three things to fulfill his desire to get laid with her. His desire comes true, but the next day the businessman finds himself in a serious strange situation. What could have happened? Find the interesting twist in the tale, by watching the Dance bar series on Ullu Originals.



One can watch the Ullu web series online directly on the Ullu application or the Ullu website. The genuine way of watching the Ullu web series is to go for a subscription. Otherwise, you can consider any Telegram group as well. There are certain channels there where you can find the Ullu series and download them for free. One can also find some series from Ullu at MX player as well.

Opt for Amazon prime video today and try the below mentioned amazon prime offers:

| Today's top Amazon Prime Video Offers on 24th January 2022 | Amazon Prime Video Discount |
| --- | --- |
| Enjoy Amazon original Web series at Discount | Best Offer Deal |
| Get Amazon Prime Subscription at Discount | Best Offer Deal |
| Watch your Favorite web series on Prime | Best Offer Deal |
| Revolutionary Freedom Fighter Sardar Udham Singh Based Movie Starring Vicky Kaushal | Movie Offer Deal |
| 3 months of Amazon Prime Subscription at just Rs.329 | Rs.329 Offer Deal |
Have something to share? Submit it below:
---