Unexpected Healthy Fast Food Options That Can Quell Your Evening Cravings
Have You ever thought Your Favourite fast food Can be Healthy too?

If not! You were living under a big delusion. The time has come to reconsider your food menu without compromising your taste.

As the evening approaches, it becomes quite common that we feel an urge to have something delicious and yummy. That is why we go and grab any meal that totally blows our whole healthy eating plan. But, what can we do? Sometimes it becomes really complicated to quest our cravings. Now, there are many fast-food chains that are helping to improve our nutritional needs with their low-calorie yet tasty menus.

They have altered their recipes in such a way that you do not need to be that worried about your weight loss anymore. No matter what cuisine you are craving, you will be shocked to know about some of the options in fast food that can actually feel light.


Yes, my friends! We all were living under a big myth that Junk food can only harm us.
There are certain fast foods that are actually healthy. Of course, you cannot compare them with fresh vegetables, fruits, and pulses. They have a separate set of importance when it comes to providing nutrition. But, because now we are talking about healthy fast foods. Have a look at these listed fast foods which are super delicious in taste and one can have them without any guilt and overthinking.
Whole Wheat Veg Pizza:
One can never imagine in their wildest dreams that a Pizza can be healthy too. If you ask anyone about the nutritional value of pizza, then most of them will give it a negative rating and will describe it as unhealthy. But, do you know that you can make this option your healthy food option?

Just added: Pushpa: The Rule Part 2: Cast, Update, Release Date

If not! Then you need to follow this advice while you crave a pizza:
When you choose your pizza, always opt for whole wheat bread for the base as it is way better than a refined flour base.

Go for lots of veggies as your pizza toppings, like you can have capsicum, mushroom, onion, tomato, baby corn, jalapenos, olives, and broccoli. This will not only make your pizza appealing but you will experience a whole different kind of experience.

Do not opt for extra cheese onto your pizza, adding extra cheese will contract the whole purpose.
When it comes to buying a pizza, how can anyone forget dominos, you can order your whole-wheat pizza with an appropriate amount of veggies and cheese. In case, you want an additional discount on dominos you can easily find dominos coupons from Couponscurry. They have 100% authentic coupons for different websites. It does not matter whether you are ordering food or buying cosmetics you can access any coupons from here.
Biryani:
Biryani is one of the famous and loved dishes in India. Biryani has been intact with India since the beginning. The popularity of this dish has groomed to the extent that almost every state has now created its own version of biryani. Whether it is Hyderabadi, Lucknowi, or Sindhi biryani.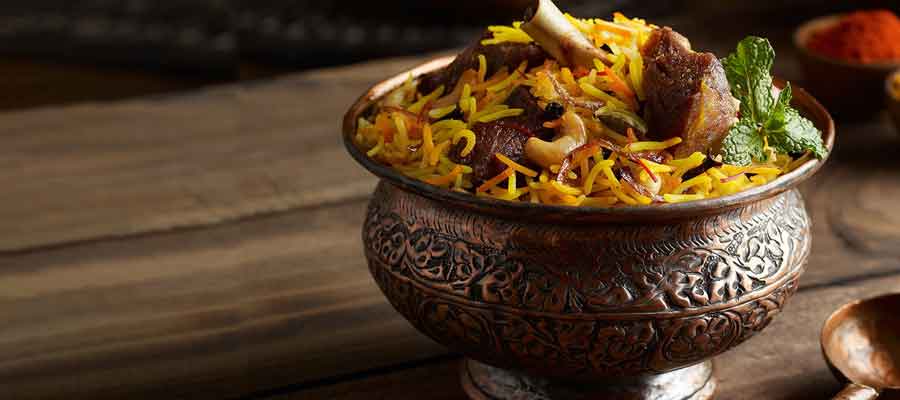 One cannot neglect the fondness for this dish. It is unmatchable. Generally, people think that it is high in calories but that is not true. Biryani is freshly made from rice and marinated with different combinations of spices depending upon the taste anyone likes.

You will be astounded to know that biryani has several health benefits: As it is made from various spices like cumin, turmeric, black pepper, and ginger. All these spices have various anti-inflammatory properties that can improve digestion and promote detoxification.

If you are a biryani lover and like to elevate your taste with biryani, then Behrouz biryani coupons is a really nice option for you to have an additional discount on your favourite biryani when you order it from BehrouzBiryani.
Pav Bhaji:
This is yet another common but most loved fast food option by Indians in snacks. You can easily find Pav bhaji accessible to you almost in every nook and corner. The simple Maharashtrian dish is made from different veggies like cauliflower, green peas, capsicum, onion, tomato, and potato. Now the question comes how to turn this dish into a tasty and healthy meal. One can simply replace the "pav" which is bread with whole wheat bread to create a healthy and tasty dish. You can find tons of online websites which have pav bhaji in their menus. And, out of such websites, one is Innerchef. You can easily find the best options for Indian food available at a good price with innerchef coupons.

Have a look at some of the latest innerchef offers and opt for your favourite one today:

| Today's top InnerChef Offers on 24th January 2022 | InnerChef Discount |
| --- | --- |
| Get 15% SuperCash on Payments via Mobikwik | 15% Cashback Deal |
| Get up to 15% SuperCash on Payments Through Mobikwik | 15% Off Deal |
| Get up to 15% SuperCash on Payment Via Mobikwik | 15% Cashback Deal |
| New User Offer – Get Rs.100 Discount Coupon Free on Sign Up | Rs.100 Off Coupon |
| Get 15% OFF on Breakfast | 15% Off Coupon |
Healthy Fruit Smoothies:
Fruit smoothies are one of the best options available if you want to replace alcoholic or soda-based drinks such as coca-cola, Pepsi. They do not have that nutritional values but are full of added sugar which can increase calories. Hence, if we want to counter these options one can easily do that with the help of fruit smoothies. They are one the best sources of nutrition as they have many ingredients such as peanut butter and chocolate. Generally, smoothies are prepared using milk, yoghurt, and ice cream. One can use varieties of fruits such as bananas, grapes, mangoes, strawberries, blueberries, etc to prepare them.

Also read: A healthy diet guide to follow with diabetes



Whole Wheat Burger:
There are a variety of burgers available in different stores. It depends on your personal choice whether you like a veg burger or a non-veg. But generally, veg burgers are low in calories. You can make your favourite veg burger more healthy by switching to whole wheat flour buns and filling your patties with carom seeds and asafoetida. This will help to increase the nutrition level of fast food and give you essential vitamins and minerals.
Have something to share? Submit it below:
---